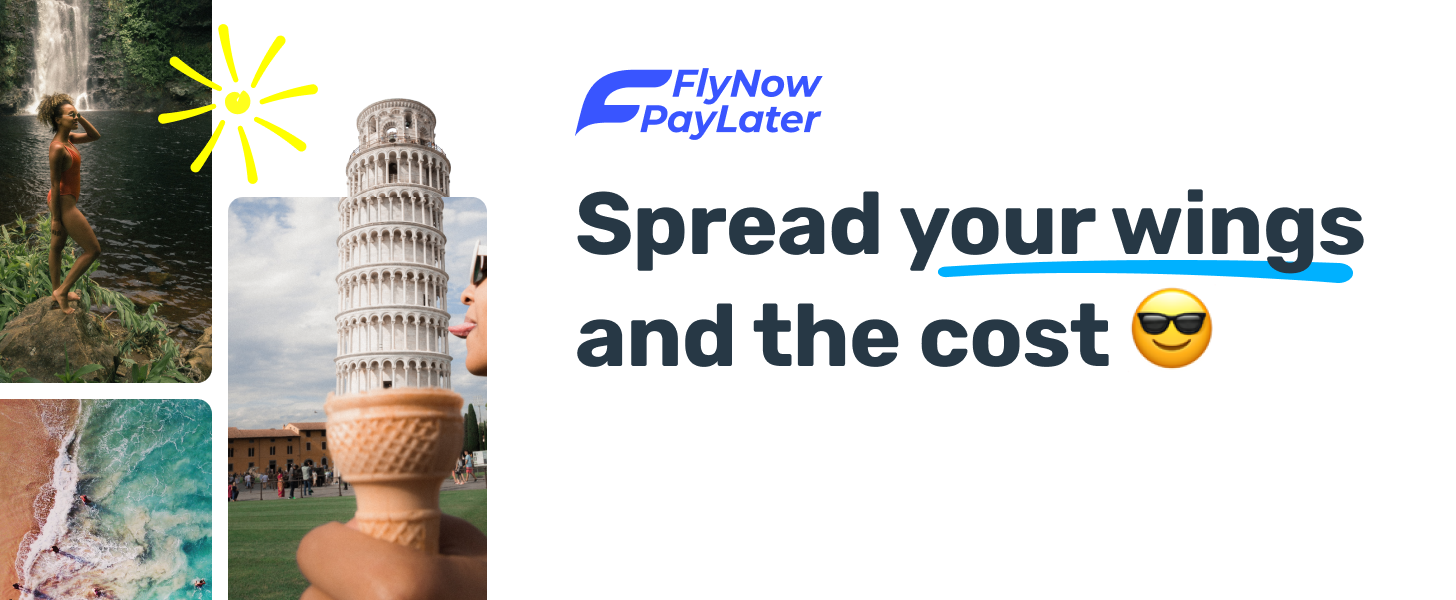 Choose your trip
Choose your trip, then select the FLY Now Pay later as your payment option at checkout.

Apply & book
We'll tell you in seconds how much you can borrow, and for how long.

Repay your way
You'll repay the cost over 3-12 instalments, either before you fly or soon after.
Over 18?
You must be over 18 years old.
Live in the US?
You must live in the US.
Have a cell phone?
You must have a US Cell Phone.
Have a US Bank?
You must have a US Bank Account.